Blue World City
The Blue Group of Companies has presented Blue World City, a housing project that lies between the Federal Capital and Rawalpindi. The ultra-modern lodging society is CPEC's first project of its kind, with built-in collaboration with the Chinese people. The Blue World City is one of the most cost-effective housing developments in the country.  
Founder of Blue World City
Saad Nazir, the son of ex-Deputy Commissioner Lahore Chaudhry Nazir, is the proprietor of the lodging society. The PIA Co-operative Society, Blue Town Sapphire, Centre Park Lahore, Blue Mart, and Blue Technologies are just a few of the housing projects and businesses that Saad Nazir has successfully completed. The Blue Group of Companies has unveiled a brand new, state-of-the-art residential project in Islamabad called Blue World City Islamabad.
The Blue Group of Companies has signed a Memorandum of Understanding (MOU) with Shan Jian Municipal Engineering Company to ensure high-quality production. It is a well-known multinational organization headquartered in China.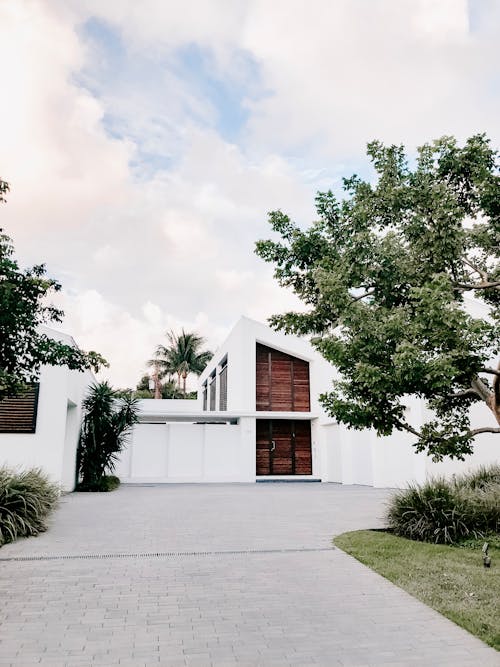 Blue Group of Companies (BGC)
The Blue Group of Companies was founded in 1989. The company is now one of the top five real estate developers in the nation as they have secured a reputation of a trustworthy and competent organization. The company has extended its services to consist of real estate development, marketing, IT support, architectural design and commercial printing. They have initiated a retail business as well. 
Project Details
A total of 5000 Kanal land has been purchased for the housing project's construction. It's broken down into four phases, each with its own set of blocks and plots. The various blocks will be, 
Residential Block

Commercial Block

Overseas Block

Blue Hills Farm Houses

Awami Complex Villas 
Phases A and B of the production process are currently underway. 
Blue World City is currently offering,
Residential Plots of the following sizes:
5 Marla, 8 Marla, 10 Marla

1 Kanal and 2 Kanal 
Farmhouses of the following sizes:
Commercial Plots of the following sizes:
Achievement of the NOC Document
The No Objection Certificate, NOC is a vital one. Let us discuss what a NOC represents. 
The NOC document represents permission, it is a written statement granting permission to an individual or corporation to proceed with the development or acquisition of real estate. For a housing project such as Blue World City, the attainment of the NOC document ensures that the project is free from legal hassles of all kinds. 
Uncertainty of Approval by LDA
During the inception of this lodging society, it has been widely considered that the NOC must have been approved from Lahore since it does fall in a proximity to it plus the owner of Blue World City, Saad Nazir is the son of the ex-Deputy Commissioner of Lahore, Chaudhry Nazir. 
Uncertainty of Approval by CDA
Since the Blue World City is between Islamabad and Rawalpindi, there was an ambiguity about the fact that the NOC is approved by CDA. It is actually coming under the jurisdiction of Rawalpindi, so RDA is dealing with the NOC processes of Blue World City. 
Approval by RDA
Blue World City Islamabad recently won a lawsuit against RDA over the Blue World City NOC, which was decided in the housing society's favor by the Rawalpindi Session Court. This was a huge victory for Blue World Management, who are now looking to extend their sphere of control by purchasing additional land in the project. 
Blue World City is increasingly expanding and evolving, with new machines and fleets being introduced on a regular basis. The development is taking place at a marvelous pace. This demonstrates that the housing scheme complies with all Rawalpindi Development Authority requirements, and that the project will receive its Blue World City NOC very soon. 
This demonstrates that Blue World City is a legal housing society being built with Chinese companies' assistance. This is why the project is also known as the Pak-China friendly housing project, as it will be one of Islamabad's first purpose-built tourism destinations.
Planning Permission for Awami Residential Complex
The Awami Residential Complex has received its initial planning approval, which is a recent milestone for the Blue World City NOC. This is something that will help Prime Minister Imran Khan's Naya Pakistan Housing Project to flourish as well.
As a result, any claims that Blue World City is an illegal housing society in Islamabad are absolutely unfounded. Since the Awami Residential Complex is an important site being built for the housing needs of the country's lower-middle-income residents, this phase of the housing project is expected to receive the Blue World City NOC earlier than other sections of the lodging society. 
Conclusion
The legality of the Blue World project has become apparent to those who had some doubts that it was a fake real estate project in Islamabad. All misunderstandings have been dispelled, and this housing project will begin to exceed expectations in the years to come. 
The future of this housing project in Islamabad is very bright one once all legal documents are approved. Those who invest in Blue World City today are likely to make gain advantageous profits in the near future and will be among the fortunate investors who were able to secure plots at lower prices. For further information contact us at Sigma Properties. 
Author Bio
M Junaid Lead Writer, Content Marketer at Sigma Properties [Real Estate], A writer by Day and reader by night